What Are We?
R.D.A.F. (Pronounced "RAF", rhymes with lifeboat "raft") is a non-profit, tax-exempt 501 C-3 all-volunteer organization. Founded in Tucson, AZ in 1997, RDAF has a Board of Directors, a community of recipients (donees), and time and financial volunteers (donors). These three groups often overlap as many people who need assistance also want and need to help others.
Persons who are ill and severely sensitive to a variety of chemicals, molds and electromagnetic radiation have a very difficult time securing appropriate medical assistance, pesticide-free food, homes free of chemical pollutants and having friends and medical providers who understand and believe the reality of their conditions. We are, literally, a liferaft for the people we help.

 Mission of RDAF
       to assist individuals who
 1)   have medical conditions which are exacerbated by
       environmental pollution and
 2)   are seriously disabled and unable to work and
 3)   have basic living expenses that exceed their incomes.
What Do We Do?
We purchase food and supplements that are medically necessary and doctor-ordered, but not covered by health insurance. We shop, run errands, deliver mail, make hospital visits, help people move, locate complimentary / alternative care, receive and distribute donated items from clothes to appliances, help care for service animals, write letters, sit with people who are ill, socialize, play cards, counsel, provide emergency transportation, and work in gardens. We repair computers and provide them to home-bound donees.

 Each Sunday we received donated, organically grown food from a farmer/vendor and we sort, box and deliver to  people who need organically grown produce because of their extreme sensitivity to pesticides and chemical fertilizers, and can't afford what they need.
 Living with Chemical Sensitivity – What Does it Mean? 
Here are incidents that have happened – imagine yourself in these situations and try to grasp the effect of these repeated assaults on your health.
The apartment manager informs you that the pest control company will be spraying all the
apartments for roaches.  "But there are no roaches in my apartment" you insist, "and the last time they sprayed I got a rash on my butt after sitting on my futon." Too bad. Other tenants have roaches.
You spent days preparing the hospital staff for your admission – room cleaned with baking soda, bedding washed in scent free detergent and so on. A staff member walks in, and, in violation of the overall hospital policy, is wearing after shave lotion. Barely able to breathe, you summon the nurse. The staff member is sent home, but the damage has been done.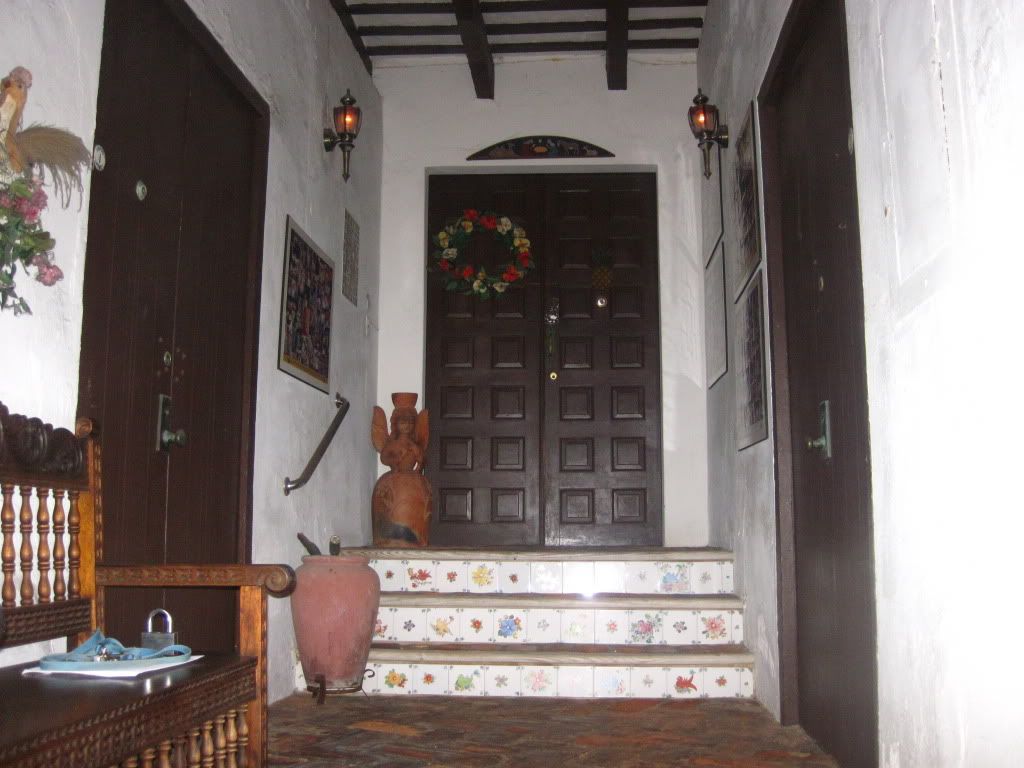 You arrive at Mom and Dad's for a family weekend. As soon as you walk in your body tells you something is very wrong. Your eyes water, your breathing is labored, and you have trouble finding words. "Oh, we forgot to tell you, we painted the kitchen last week." Another ruined weekend.
What Can YOU Do?
RDAF currently spends about $1,500 a month to provide alternative medical therapies and other essential goods to one person. We are running out of funding sources, and need a lot more help to continue and expand our work and assist more people. To be frank, we are desperate for cash.

 YOU can support RDAF by clicking the donation bar on the right of this page, or you can send a check. 
Rural Disabled Assistance Foundation
1647 East Prince Road
Tucson, AZ 85719
520-795-3150
Bobbie Carichner, President
 To e-mail to RDAF click here.
 We accept donations of organically grown food, computers and other electronics and other products. Call us to check on what we can accept.YOU can support RDAF by shopping at iGive.com. A percentage of your purchase will be donated. If you put an iGive toolbar on your web browser, iGive will donate $1 a month to RDAF. For more information visit igive.com.
To become informed about the nature of Chemical Sensitivity, click on the "News" area. Rather than trying to reinvent the wheel, we have listed several excellent sources of information. This is VERY IMPORTANT. You can improve your own health by becoming knowledgeable about Multiple Chemical Sensitivity.